Nadia
Nadia is a year old baby from Esan. She has been working in Pattaya for a while, now she is moving to Bkk. She is a vers top.

Lives In: Bangkok, Thailand
Birthday: 27th June
Occupation: Adult Entertainer
Ethnicity: Asian
Nationality: Thai
Body Type: Slim
For Members Only
Get Close to Nadia in These Scenes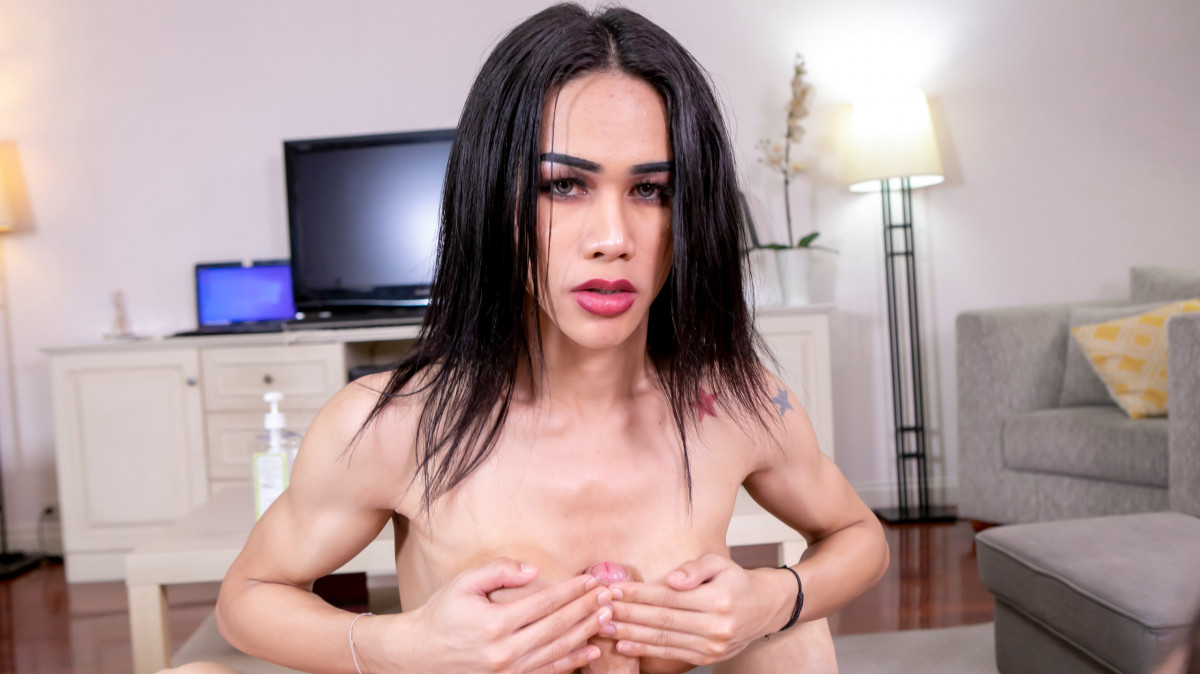 Dreamy Nadia is a hot and horny Thai girl who comes over for a booty call! This sexy tgirl has a body to die for and a delicious big cock. It's hot and sunny and she's not wearing a lot of clothes, who can resist her?! She quickly drops the remainder of her clothes and starts blowing you, this girl is hungry for cock! As she rides you she's looking right in your eyes, enjoying every thrust. It's always nice to fuck a Bangkok Dream!
7th Feb 2020
14:41 HD Video
& 160 Photos